Digital Media Solutions (DIMSO) especially provides Digital Media, Web Design, Graphic Design, and Branding Services. In Addition, we are one-point hub for all digital media solutions. For instance, We specialized in WordPress, Elementers, HTML, CSS, designing, development, Marketing, Social Media Design, SEO and many others. Undoubtedly, we aims to build your competitive image in the marketplace.
We fulfil the digital needs of clients and bring life to their imagination. Our ultimate focus is on Creativity, Growth, and customer satisfaction – which we achieve with the help of the experienced expert for all offered services. we are passionate about digital media technologies and take every new project as our goal.


We develop and complete our projects by taking account of cutting edge development principles and techniques. We are colour-fanatics; we like conversing business schemes and envisaging them. We value the agreed timelines, commit to the mutual agreements and empower our clients.
Our quest is to provide excellent Digital solutions with commitment and honesty.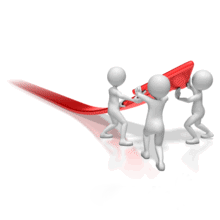 Providing solutions according to cutting edge technological standards with ultimate client satisfaction.